Audio & Video in Dubai
SONOS WIRELESS AUDIO SYSTEM INSTALLATION
WIRELESS SPEAKERS FOR MULTI-ROOM AUDIO
We integrate Sonos is the ultimate smart wireless speaker system for your home. With wireless speakers installed in every room, you can play and control your digital music collection across all the rooms of our home, from any device you want. Music plays perfectly synchronised in every room – hearing believes.
Are you planning to get a Sonos System installed? Looking for a multi room sound system and don't know where to start?
How To connect Wifi Speaker sonos
When you're setting up a speaker for the very first time, these are the steps you'll need to take.
Step 1: Unbox and plug it in. …
Step 2: Download the Sonos app. …
Step 3: Choose your setup type. …
Step 4: Select your speakers. …
Step 5: Put your speakers into 'Join' mode. …
Step 6: Connect to the Wi-Fi network (if you need to)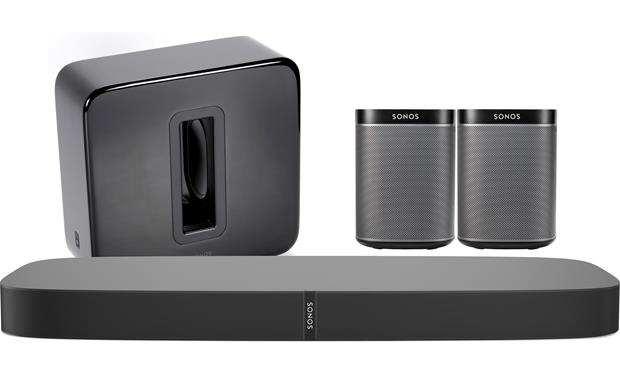 DIGITAL MUSIC, FROM A TOUCH OF A FINGER
Integrate technology llc dubai can install a Sonos Home Stereo System into your home, custom designed for your individual rooms, ensuring that you will get the most from your system. You will be able to access all of your music from your computer, tablet or phone.
Complete control of your home sound system across every room from any device or tablet is now a reality thanks to Sonos. Integrate Tech are experts in Sonos Installations
HIFI SOUND FROM YOUR TV
Playbar is the Sonos Soundbar, and by installing it you can extend the Sonos sound system to your television – and even control it with your regular TV remote control.
TAKE CONTROL OF YOUR SONOS SYSTEM WITH INTEGRATE TECH SOLUTION
So what are you waiting for? Integrate Tech are experts in designing and installing Sonos installations for all types of homes, houses office and apartments?